"Voice is a universal way of communicating, and singing is heightened communication in every way. "
Norman Spivey is professor of voice and voice pedagogy at Penn State. An active member of the National Association of Teachers of Singing, he has served as national president, vice-president for workshops, Eastern Region governor, PA District governor, Allegheny Mountain Chapter president, and on the board of the NATS Foundation. He participated in the Intern Program as intern, local coordinator, master teacher, and national director, and his writings on teacher development and musical theatre singing have appeared in the Journal of Singing. With longtime collaborator Mary Saunders Barton, he co-wrote Cross-Training in the Voice Studio: A Balancing Act (Plural Publishing 2018).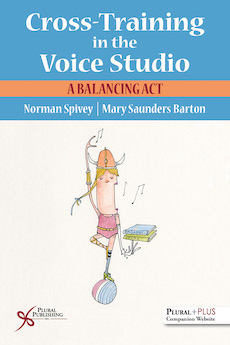 Spivey received the Bachelor of Music degree from Southeastern Louisiana University, the Master of Music from the University of North Texas, and the Doctor of Musical Arts from the University of Michigan. A Fulbright grant to Paris led to concert and opera engagements throughout France as well as a tour of France and Canada as Papageno in Mozart's Die Zauberflöte. While in France, he was awarded the Harriet Hale Woolley Award as artist-in-residence at the Fondation des Etats-Unis. He has sung Schubert's Winterreise at Carnegie Hall's Weill Recital Hall, and performed the American premiere of Poulenc's rediscovered Quatre Poèmes de Max Jacob. A more recent performance project, Écoute: pieces of Reynaldo Hahn, was an original one-man show on the life and music of the French composer that toured around the country.
He has received fellowships from the Aspen Music Festival, the Académie Maurice Ravel, and the Institute for Advanced Vocal Studies in Paris, was awarded the 2003 Van L. Lawrence Fellowship by NATS and The Voice Foundation, and received the 2012 Penn State College of Arts and Architecture Faculty Award for Outstanding Teaching, In 2011 he was invited to join the distinguished American Academy of Teachers of Singing.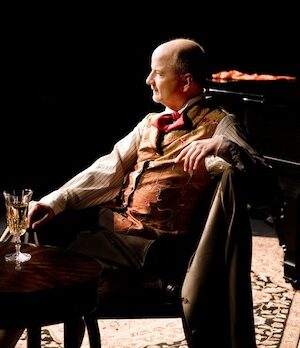 Genre Specializations/Research Interests
Classical, Musical Theatre/Pedagogy, Cross-Training, Teacher Development and Mentoring
Books
as contributor
Articles
"From the President" Columns