"Facilitate and enjoy the acoustic party in your head! "
Karen Brunssen, Professor of Music in Voice, Bienen School of Music, Northwestern University, where she is a recipient of the Excellence in Teaching Award. Voice faculty and Co-Chair of Music Performance. 
She has done teaching residencies , written articles, master classes, workshops, presentations and adjudication throughout the United States, Canada, AOTOS, MTNA, Camarata (Korea), ICVT and AGO. Her book, The Evolving Singing Voice: Changes Across the Life Span, chronicles how changes in respiration, vibration and resonance impact realistic, age- appropriate expectations for singing throughout a lifetime.
Teaching residencies have included Cambridge University, Zürcher Sing-Akademie, International Institute of Vocal Arts in Italy, Castleton Music Festival, Shallaway Youth Choir, Atlantic Music Festival, and Brancaleoni International Music Festival. She was President of NATS, Governor of Central Region NATS, President of Chicago Chapter NATS, director of the 2021 and 2022 NATS Intern Programs, Master Teacher in 2013, on the 2016, 2018, 2020, and 2022 NATS National Conference Committees, and is a member of the esteemed American Academy of Teachers of Singing.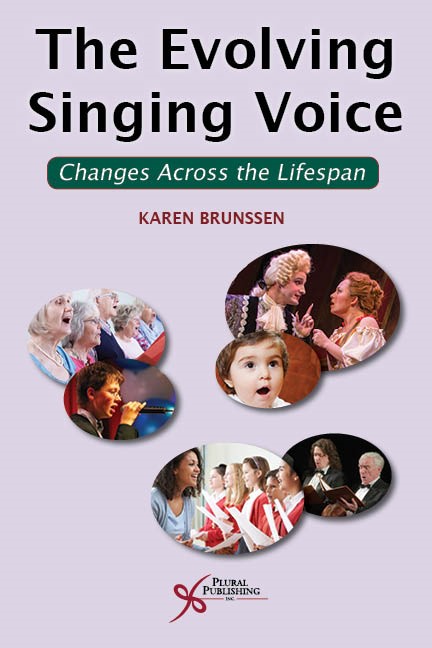 Students have won the Metropolitan Opera National Council Auditions, Houston Grand Opera Eleanor McCollum Competition, McAllister Competition, Oratorio Society of New York, Licia Albanese/Puccini Foundation, and Loren L. Zachary Society Auditions. They have sung with the Metropolitan Opera, Chicago Lyric Opera, Houston Grand Opera, Los Angeles Opera, Washington National Opera, San Francisco Opera, and apprentice programs such as Merola Opera and Adler Fellowship Programs, Glimmerglass Opera, Santa Fe, Chautauqua, Des Moines Metro Opera, Wolf Trap, Aspen Music Festival, on and off Broadway, and as voice teachers. Her international concert, oratorio, and opera career spanned 40 years including great repertoire with Cleveland Orchestra, Chicago, Baltimore, Houston, Seattle, Mexico City, Pittsburgh symphonies, Blossom Festival, Music of the Baroque, Carmel Bach Festival, Prague Autumn Festival, Thomaskirche in Leipzig, Berkshire Choral Festival and more. She received her undergraduate degree from Luther College and has done graduate work at Yale University and Kent State University. In 2013 she was presented with the Luther College Weston Noble Award.
Genre Specializations/Research Interests
Author of The Evolving Singing Voice: Changes Across the Life Span chronicles how changes in respiration,
vibration, and resonance impact realistic, age-appropriate expectations for singing throughout a lifetime.
Significant experience in concert, oratorio, recital, opera, and choral with a concentration in oratorio and
Baroque repertoire, in particular the large works and cantatas by J. S. Bach.
The functional and creative interplay of respiration, vibration, and resonance involved in singing is amazing for
all of us who sing and teach singing professionally. My earliest discoveries about my own singing potential
were thanks to six summer voice lessons, at the age of 15, with my high school choral director. Exercises
during those lessons introduced relaxation of the throat while encouraging optimal air pressure, and resulted
in new vocal sensations so that my voice gained a vibrato and a rich "head voice" quality. That piqued my
interest in equal parts about singing and teaching others to sing. Those first exercises and the principles
behind them have formed the cornerstone of 50+ years developing and maintaining my own singing, helping
others develop their voices, and additionally, exploring why and how age affects the results of our singing
efforts. Experience and staying current with advancing understandings about acoustics and vocal health
overall has continued to inform and reinform the approaches I use in the voice studio. Whether a student is an
elite professional, a developing college student, an adult amateur, or a young beginner, my efforts as a voice
teacher are to guide them toward ownership of their own potential for excellence. With this goal in mind, I
work to facilitate, challenge, and embolden each student's real life singing journey through exercises,
concepts, repertoire, discipline, tools, and resources alongside actualities of vocal changes across their life
span.
I taught my first voice lessons unofficially in high school. Officially I started teaching privately for students in
my husband's high school choirs. At the age of 26, Concordia University in River Forest, IL, invited me to teach
voice part-time. This gradually became a Visiting Artist in Teaching position. Then Northwestern University
needed an adjunct faculty, so I auditioned and got that position. Over the years I moved from adjunct, to
full time, and after multiple job offers from other universities I was promoted to Assistant Professor, Associate
Professor with tenure, and ultimately Full Professor. I also maintain a private studio.